What is Commercial Business Insurance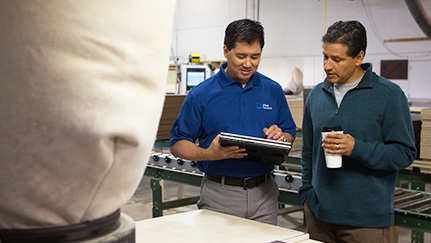 What is Commercial Business Insurance?
As the name suggests, commercial insurance protects business, including business owners and their employees. Because every business is different, there is no one size fits all insurance policy for small business owners.
For example and ice cream shop has a very different insurance needs then a auto repair shop or a golf course. That is why so many small businesses opt for a Business Owners policy (BOP) which combines commercial property insurance, general liability insurance, crime insurance and other coverages into one convenient package. Business owners also have the option to choose Commercial Insurance and Business Insurance coverage based on their specific industry.
Commercial Insurance and Business Insurance definition
Put quite simply commercial insurance or business insurance consists of one or more types of insurance coverage designed to protect businesses, their owners and employee. Many business insurance policies could include basic coverages such as property, liability , crime, and Commercial Auto Insurance. Other optional insurance coverage that may be added for an additional premium include Business Interruption Insurance, Equipment Break Down Insurance, and workers compensation. Add Cyber Insurance and Employee Benefits such as dental, vision, and disability insurance. Surety bonds help ensure that contractors stick to the terms of the construction contract.
Commercial Insurance and Business Insurance Frequently Asked Questions
When it comes to choosing insurance, most business owners want to know what insurance need and how much it will cost. As we have discussed, one of the biggest factors determining what insurance coverage is needed depends on the business types. Other important considerations include:
Location
Number of Employees
Years in Business
Gross Annual Revenue
Whether the business owns or rents vehicles
Whether the business owns, leases or rents the buildings they operate from.
We will work to design a specific policy for your business needs to provide adequate coverage to protect your valuable business .  Dick Watts Insurance is located at 12200 Shelbyville Rd 112, Louisville, KY 40243 and our phone number is 502-245-3625.  We would be glad to provide you with a commercial insurance or business insurance quote.