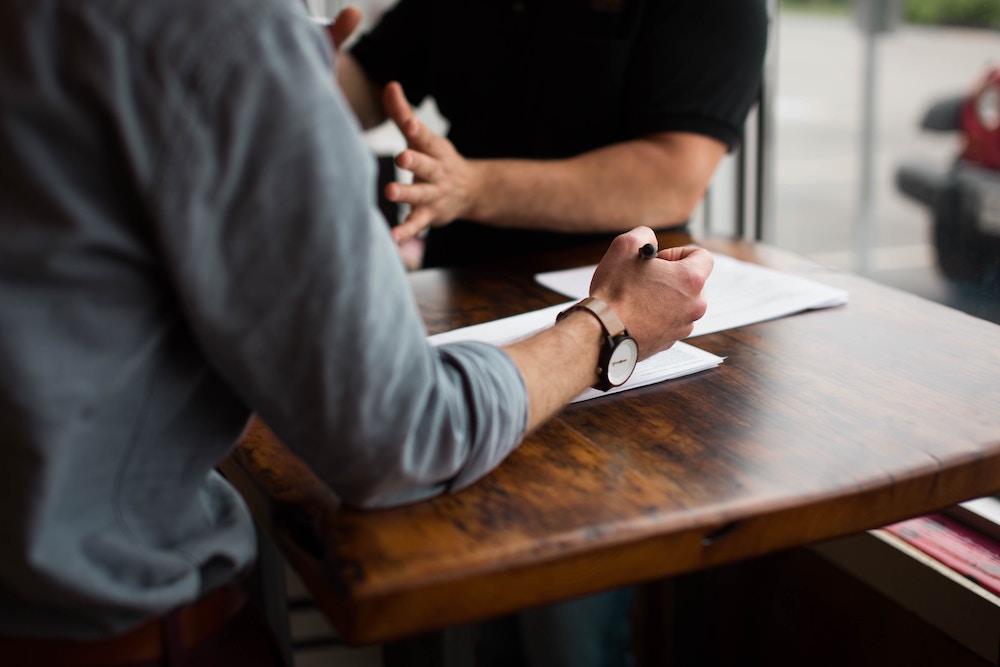 Our agency was established with 2 goals in mind. We wanted to provide our customers with low rates while at the same time providing small town service.
We feel we deliver on this promise to our customers. We are family owned and operated since the beginning in 2000. We have more than 25 years of Insurance experience and our insurance companies are some of the most respected in the insurance industry. By negotiating with multiple insurance providers, we are able to secure a very competitive rate for our customers.
Meet Mike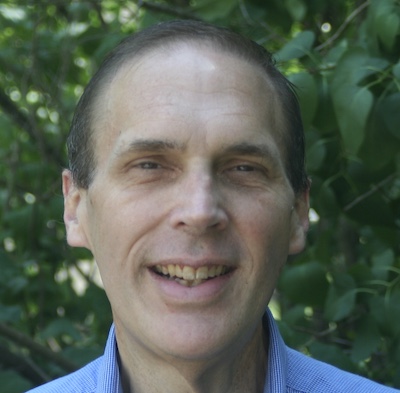 Mike Watts joined our agency in January 2004. Mike has 25 years of experience in the insurance industry. Prior to joining the agency Mike was a Claims Adjuster for another insurance company. Mike is a licensed Property and Casualty Agent in Kentucky and Indiana.
Our Founder – In Memory
Dick Watts founded our company in January 2000 on the guiding principles of Service, Honesty and Integrity. Dick was dedicated to providing professional insurance services to his many loyal customers and clients. Before starting our family-owned company, Dick headed a successful insurance agency for a national company. In addition to his experience in the insurance field, Dick had more than 30 years of Sales and Marketing experience. Dick gave back to the community he loved through volunteer work, as well as being active in his church. His early vision of a customer-focused independent insurance agency has allowed us to continue operating the business today, and we remain focused on Dick's founding principles of service, honesty, and integrity.
Why do business with Dick Watts Insurance?
Unlike a captive, or direct insurance company who only offers their own proprietary products, our agency is 100% independent of any one company. Many insurance consumers don't fully understand just how important that really is.
When it comes to something as important as insurance, it's imperative that you work with an agency who has an in-depth knowledge of multiple insurance products, companies, and guidelines — not just one.
At the end of the day, what separates one agent from another, is their ability to proactively service their policy holders, and their knowledge of the insurance industry, products, and different situations that may present themselves to their clients.
Independent Agent Vs. The Rest
Here is a quick comparison of the differences between an independent agency like us, and the various other types of companies that are out there: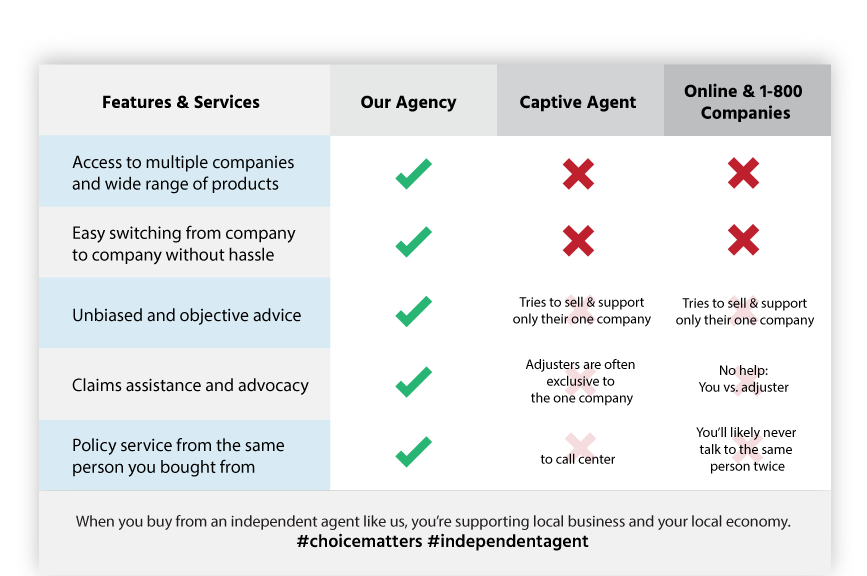 If you'd like to get started with a complimentary quote and/or policy review, we'd be happy to help you any way we can. Simply complete the fields below to get started online in a matter of seconds.
We appreciate the opportunity to help you, and look forward to servicing your insurance needs! Feel free to call us directly if you have more detailed questions.