What Insurance does a Restaurant Need?

What Insurance Does a restaurant need?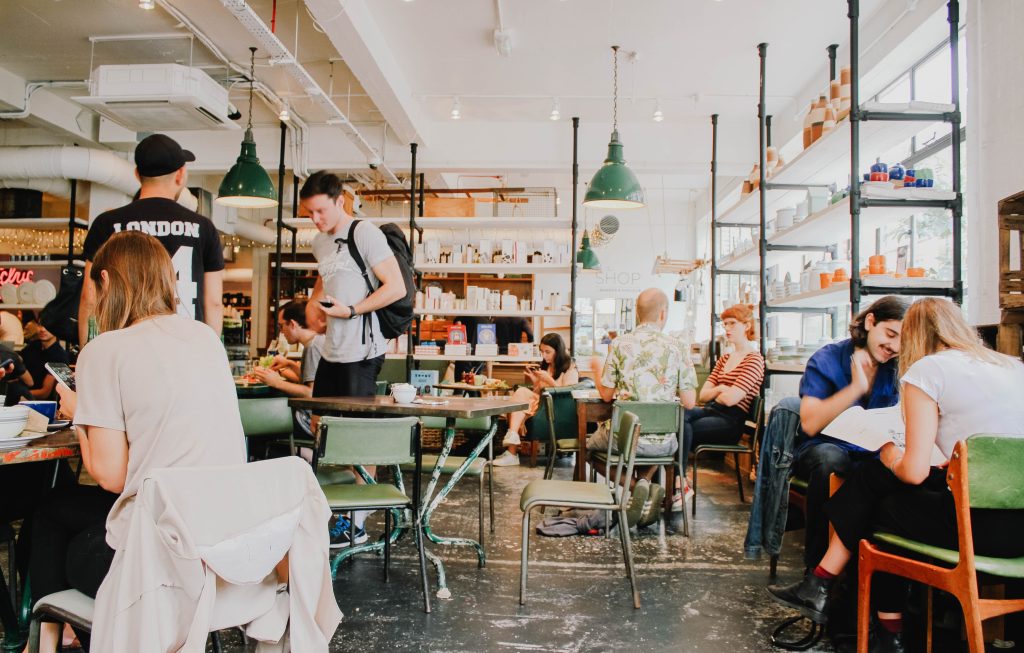 Restaurant owners should consider business property insurance which can cover the physical building or structure and business personal property inside the building. Liability Insurance provides coverage if your business is at fault for injuries of others and their property. Workers' Compensation is needed to cover restaurant employees who are hurt or injured on the job.
What Types of Insurance does a restaurant Need?
Most companies recommend general liability , commercial property insurance, worker's compensation insurance, cyber liability, EPLI insurance and Commercial Umbrella Insurance.
How Much is Insurance on a Restaurant?
The premium or cost of restaurant insurance includes several rating factors. Some insurance companies include gross revenue and annual sales. Other insurance companies may base the restaurant insurance premium on the square footage of the restaurant location.
What types of Insurance does a restaurant need?
Do Restaurants Need Insurance? This is a common question among new restaurant business owners.
What insurance does a restaurant need? The restaurant scene in Lexington and Louisville KY are rapidly
expanding with many new restaurants and food service trucks. We can insure a new restaurant with no prior insurance.
Restaurant owners should consider business property insurance, covering the building and everything inside. Liability insurance coverage provides coverage if your business is at fault for injuries of others or property damage.
Do restaurants need insurance? Some restaurants may require Sign and Glass Insurance coverage because outdoor signs and glass windows can be destroyed by vandalism. You may want to consider Employee Theft coverage if you have employees with access to financial data. Since you are processing credit cards you may need Cyber Liability Insurance.
Here are some Insurance options that you may want to consider as a restaurant owner.
The pandemic and mandatory restaurant closures hit the industry hard, with 110,000 restaurant locations closing temporarily or permanently in 2020. Restaurant sales dropped by 24% or $205 billion. In the wake of the pandemic, we also saw the industry's resilience and innovation helped it survive and grow in different ways. Property Insurance coverage, for structures and physical damage. Business Interruption coverage in
case your business is required to close as a result of a direct physical loss to covered property. Worker's compensation insurance coverage to cover injured employees. Restaurants may need liquor liability insurance if they are serving alcohol. If you are leasing the location then you would not need commercial property insurance.
How much insurance does a restaurant need?
The restaurant insurance premium can be based on gross revenue and sales or the square footage of the restaurant location.
How much is insurance on a restaurant?
The restaurant industry accounts for 4% of the overall GDP in the United States with more than 650,000 dining establishments across the county. Nine out of 10 restaurants are small businesses with fewer than 50 employees.
How much restaurant insurance cost?
Restaurants are also the nation's second largest private sector employer, providing jobs for one in 10 workers in the United States.
The use of technology and online ordering accelerated during the pandemic and injected new life into the restaurants looking to keeping their doors open. Since June of 2020, the use of digital food ordering has increased by 135% . By 2023 it is estimated that the online food ordering market will grow by 220 billion dollar.
How much is restaurant insurance?
What type insurance does a restaurant need?
We understand that Restaurants need to ensure they are covered for all their exposures. Many commercial insurance policies are not designed specifically for restaurants. We can help you design
an insurance policy to cover your specific restaurant risks.
What kind of insurance does a restaurant need?
The restaurant sector, similar to other industries is facing a labor shortage, supply-chain disruptions, and the impact of rising food costs due to today's inflationary climate. More than 50% of full-service, quick-service, and fast-casual segments, according to Tripleseat, reported labor recruitment and retention as the biggest challenge of 2022.
Insurance for restaurant cost?
Despite these challenges, the industry continues to adapt and be resilient, finding ways to work around labor shortages, supply chain issues, and high prices. In order to tackle the labor shortage restaurants are exploring new options, including tableside payments, QR code ordering, and even the use of robotics at some locations.
Restaurant business insurance?
Outdoor Dining
Across the country, we saw outdoor dining become more popular (including establishments located in areas with freezing temperatures!), with streets, sidewalks, and parking lots converted to accommodate dining and social distancing. It turns out people like to dine outside, and the extended space gives restaurants additional square footage to accommodate more guests.
When city ordinances lifted restrictions and allowed restaurants to move their operation onto the street, there was concern over increased liability issues involving roadside dining and the potential for accidents involving pedestrians and vehicles. Several such incidents, in fact, made the news.
For example, a runaway truck crashed into an outdoor dining area in New York City and injured three customers. In another incident in Northern California, a van barreled into outdoor diners, leaving one person injured. Restaurants with outdoor street dining must ensure they have protections
in place, including parking cars between diners and traffic and installing concrete barriers. Establishments with temporary outdoor heating sources should examine potential fire exposures and burn hazards to guests and staff.
Restaurant insurance coverages?
Ghost Kitchens
Ghost kitchens also gained significant traction in 2020, primarily because of the pandemic and the subsequent temporary closures of restaurants and surge in food deliveries.
Ghost kitchens allow owners to quickly expand their restaurants into multiple locations with minimal upfront investment. Most ghost kitchens lease their space with significantly less square footage and lower property values at risk. Their liability exposures are also lower, as there are no patrons physically on site, which reduces the potential for slip- and-fall or liquor liability risks.
Although there is less risk due to the absence of customer and employee foot traffic, owners of ghost kitchens still require General Liability, Property, Cyber, EPLI, and Umbrella insurance
Restaurant health insurance
Restaurant Employee Insurance
Restaurant Insurance calculator?
Restaurant business insurance cost?
Food Delivery/Order Takeout
Restaurant delivery has grown 20% in the last five years, accelerated by the pandemic and the proliferation of third-party delivery services like DoorDash, Postmates, Grubhub, and Uber Eats. Depending on the delivery model used, additional commercial auto liability exposures arise. Restaurants must ensure contractual agreements transfer their liability to the third-party vendor. The third-party vendor should also have a strong safety program in place to help mitigate risks.
Restaurants that have their drivers make deliveries should make sure they have the right coverage in the event of an accident. Employees using their vehicles to make deliveries will typically not be covered under their Personal Auto policy. A restaurant's Commercial Auto insurance should include Non- Owned & Hired Auto coverage to cover vehicles the business leases and the employee's personal vehicle used for work. However, this may be hard to find as most insurers don't have an appetite for first-party delivery exposure.
Restaurant insurance carriers?
Technology
From contactless payment options (QR codes, pay-at-table mobile devices, and mobile wallet apps) to tableside or kiosk ordering systems, online delivery orders, and other customer-facing technology, the use of automation at restaurants is increasing at a rapid pace. While restaurants are meeting consumer demands with advanced technology, there is greater exposure for customer information to be compromised.
Without Cyber insurance to help a restaurant navigate a cyberattack and help pay for the costs related to the loss, establishments leave themselves exposed to losses that could potentially shutter their operation or, at the very least, impact their bottom line and significantly damage their reputation.
Cyber coverage should no longer be considered "optional" for restaurants.
What insurance do restaurants need?
Commercial Property
Some restaurateurs own the building, while others lease, requiring protection against property damage to the building and its business contents. Kitchen fires and water damage are restaurants' most common causes of property losses.
General Liability
Premises liability exposures are a big concern for most restaurants due to the number of visitors coming in and out of an establishment. Slips, trips, and falls are the most common causes of restaurant liability claims.
Liquor Liability
Liquor is a significant exposure for restaurants. The policy provides coverage for legal fees, settlements, and medical costs associated with bodily injury or property damage caused by an allegedly intoxicated person served or sold liquor by the restaurant.
Often businesses are legally required to get this coverage before they are given a liquor license or a commercial lease.
Restaurant insurance requirement?
Employment Practices Liability (EPLI):
Protects a restaurant against allegations related to employment practices such as discrimination, harassment, wrongful termination, and other workplace-related allegations. EPLI provides defense coverage and will pay out if the insured is found liable for these types of claims.
Cyber Liability:
Protects establishments in the event of a data breach or other type of cyberattack. Distinguished offers two Cyber options, one for small restaurant accounts and another for midsize to larger restaurants with higher limits. The higher-limit option provides risk management services to help mitigate losses and a 24/7 claims line. Business Income and Cyber Extortion coverage are also available.
Umbrella Insurance:
Supplements the coverage provided by primary policies and provides additional limits that may be needed in the event of a large liability loss. Available limits up to $100 million.
How much is insurance on a restaurant?
Types of restaurant insurance
Worker's Compensation Insurance for Restaurant Employees
Business Owners Insurance Policy